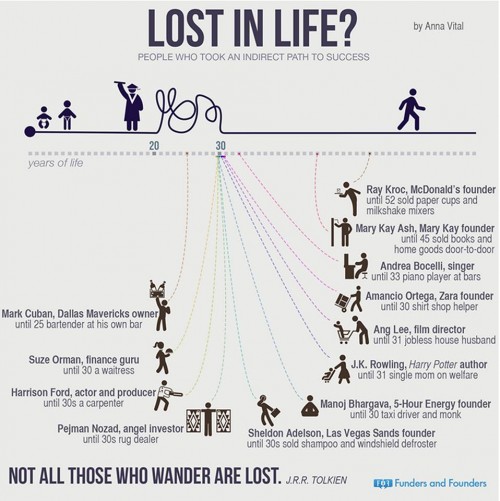 Often in life we get caught up in the preconceptions what success looks like and why we haven't achieved as much as we thought we would.  We thought we'd share some success stories from people who overcome doubt and adversity to become successful, as a reminder to you that every journey is unique, and success is an option no matter what you're doing today – irrespective of age, gender, and the challenges you face.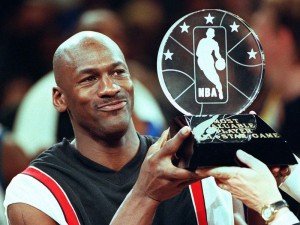 "I can accept failure, everyone fails at something. But I can't accept not trying." ~ Michael Jordan.
How can I talk about motivation and not mention Michael Jordan? Jordan suffered his first set-back in his sophomore year when he was left out of the varsity basketball team. Reason? He was only 5'9" at that time. His taller classmate Leroy Smith had won the last spot on the team.
He made up his mind that he would never have to face a similar situation ever again and started practicing every day after that, making it a point to take out time for his practice daily without fail. He soon shot up to 6'3", made the team the next year and never had to look back after that.
From being a part of two gold-medal winning teams at the Olympics to winning NBA's Most Valuable Player Award five times in his career, Jordan dominated the sports field for more than a decade in the '90s.

2)     J.K. Rowling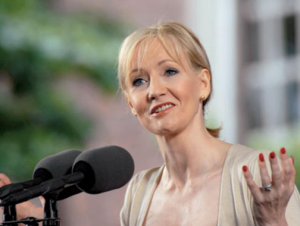 From living as a single mother on state benefits to a multi-millionaire today, J.K. Rowling has come a long way from her early days of struggle and is a true epitome of the 'rags to riches' story.
Many times, Rowling has attributed her considerable achievements to her ability to focus all her attention on the things that mattered to her the most.
The success of Harry Potter series is a tribute to her story-telling abilities and a reminder that everyone has a hidden talent within him or her. You just have to reach out for it and allow it to bloom.
3) Winston Churchill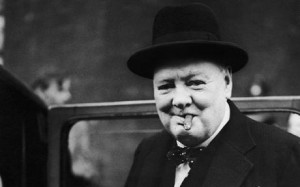 Winston Churchill was estranged from his political party over ideological disagreements during the 'wilderness years' of 1929 to 1939. At the outbreak of World War II on Sep. 3, 1939, Churchill was appointed to the British Admiralty, thus ending his 'exile.' The next year, he was elected prime minister at the age of 62.
From failure and rejection to prime minister of the united kingdom. Winston Churchill is widely regarded as one of the most successful war leaders in history (War World II).
4)     Oprah Winfrey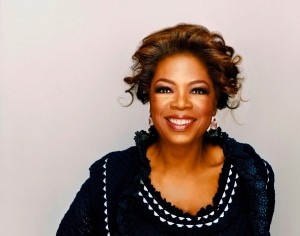 After a disrupted and troubled childhood, Winfrey's first big break came when she was offered a job on television as a co-news-anchor. It soon became clear that she was unsuited to hard news reporting, as she often had to fight back tears while reading stories that touched her, but this apparent shortcoming led to her becoming co-host of a local talk show in 1977. She took it as an early lesson in the fact that failing is part of succeeding – "So go ahead", she says. "Fall down. The world looks different from the ground."
Winfrey had found her niche: her rare ability to connect emotionally and intellectually with a wide range of topics made her an instant success, leading to the launching of 'The Oprah Winfrey Show' in 1986. Within five months the show was reaching more than ten million viewers in 192 cities every day. The following year Winfrey formed Harpo ('Oprah' spelled backwards) Productions and in 1988 she bought a production studio in Chicago and took over production and ownership of the show.
Oprah Winfrey overcame poverty, parental neglect, sexual abuse and racism to become one of the most powerful entrepreneurs in the entertainment industry – and the planet's first African-American billionaire.
5) Nelson Mandela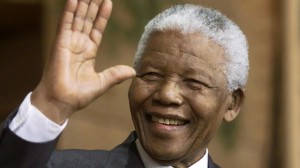 "I learned that courage was not the absence of fear, but the triumph over it. The brave man is not he who does not feel afraid, but he who conquers that fear." — Nelson Mandela
Mandela's life story is one of overcoming adversity and embracing challenges that seemed to many to be both unsolvable and insurmountable. He showed us that mastery of life is not an absence of problems, but of the mastery of problems. Certainly he had his share. The way he chose to respond to the injustice of apartheid, and brutality of those who propped it up, showed the world that life may be hard, but we do not have to grow hard because of it; that while we may not choose our circumstances, we always have a choice in whether or not we succumb to self-pity, victimhood and despair.
Indeed, he taught us about the resilience of the human spirit in the face of heartache and hardship, and the possibilities that can emerge when we choose to focus on what we can do, versus what we can't.
6)     Colonel Sanders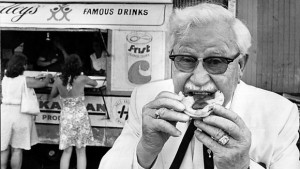 Colonel Harland David Sanders was fired from dozens of jobs before founding a successful restaurant.At age 10, he got his first job working on a nearby farm for $2 a month. When he was 12, his mother remarried and he left his home near Henryville, Ind., for a job on a farm in Greenwood, Ind. He held a series of jobs over the next few years, first as a 15-year-old streetcar conductor in New Albany, Ind., and then as a 16-year-old private, soldiering for six months in Cuba.
After that he was a railroad fireman, studied law by correspondence, practiced in justice of the peace courts, sold insurance, operated an Ohio River steamboat ferry, sold tires, and operated service stations. When he was 40, the Colonel began cooking for hungry travelers who stopped at his service station in Corbin, Ky. He didn't have a restaurant then, but served folks on his own dining table in the living quarters of his service station.
As more people started coming just for food, he moved across the street to a motel and restaurant that seated 142 people. He traveled across the U.S. looking for someone to sell his fried chicken, and after finally getting a business deal in Utah, Kentucky Fried Chicken was born. KFC is now one of the most recognisable franchises in the world, with over 18,000 locations.
Via: http://www.pickyourgoals.com/motivation/motivational-stories/
http://www.emergingstars.com/success-stories/oprah-winfrey-%E2%80%9Cfailure-stepping-stone-greatness%E2%80%9D
Comments
comments